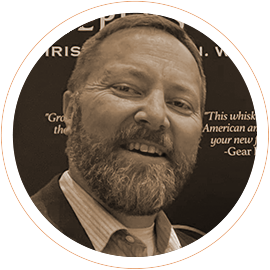 Hello and thank you for your interest in the Capital Club Cigar Lounge, a Kristoff Signature Lounge. My name is Ken Weinheimer and like you (and Demi), I am a passionate fine cigar connoisseur. I was introduced to my first premium cigar a decade ago and have since taken it many levels beyond. I have had the pleasure of visiting several cigar manufacturers tobacco fields and have met many others at events across the United States. I have met movie stars, athletes, politicians and other fellow brothers and sisters of the leaf from all walks of life, and you know what we all had in common? You guessed it, the same passion for a fine cigar!
It is with this passion that I have created the Capital Club Cigar Lounge. This is a private, 24-hour members only lounge to give all of us cigar connoisseurs a place to relax and have our favorite cigars with other like-minded people! We offer a state-of-the-art air handling system that keeps the lounge virtually smoke free, private member humidors to store your prized possessions and plenty of kitchen space should you need it. If you are running low on cigars or want to try any of over 300 cigar facings, simply stop next door at Rocky Mountain Liquor and stock up! Rocky Mountain Liquor has the largest humidor and cigar collection in the State of Montana! My friends and I have personally stocked that humidor with cigars we smoke daily, so you can rest assured Rocky Mountain Liquor will have something to please your palate!
I look forward to seeing you as a fellow member at the Capital Club Cigar Lounge!
Ken Weinheimer, Owner
An Elevated Smoking Experience
Start Your Adventure
The Capital Club Cigar Lounge is a one-of-a-kind, members-only, premier cigar-smoking lounge in Helena, MT. We provide cigar enthusiasts with an exclusive, sophisticated venue for relaxing and enjoying the finest cigars in the finest company. Our lounge is positioned adjacent to Rocky Mountain Liquor, home to the largest walk-in humidor in the state of Montana. There, you will find a massive selection of premium cigars from around the world, the likes of which will satisfy the most discerning taste. At the center of every smoking adventure is camaraderie. Whether you're networking and building business relationships, solidifying friendships, sitting in quiet contemplation, or reveling over your newest cigar, The Capital Club Cigar Lounge is your place for leisurely social engagements and enjoying an elevated smoking experience with like-minded company.
As a member, you will have 24/7 access to the Capital Club Cigar Lounge. Our state-of-the-art facility is equipped with a kitchenette, leather chairs suitable for royalty, and the best ventilation system money can buy. Each Capital Club member who enrolls as a "Founding Member" will receive their own, humidity controlled, private locker for storing their favorite fine spirits and cigars.
Enjoy this unique, elevated smoking experience by purchasing YOUR Capital Club membership, today!
The Capital Club is a Signature Kristoff Cigar Lounge, named so by the Corojo King himself, Christian Luis Kristoff.
"There's something about smoking a cigar that feels like a celebration. It's like a fine wine. There's a quality, a workmanship, a passion that goes into the smoking of a fine cigar."
—Demi Moore